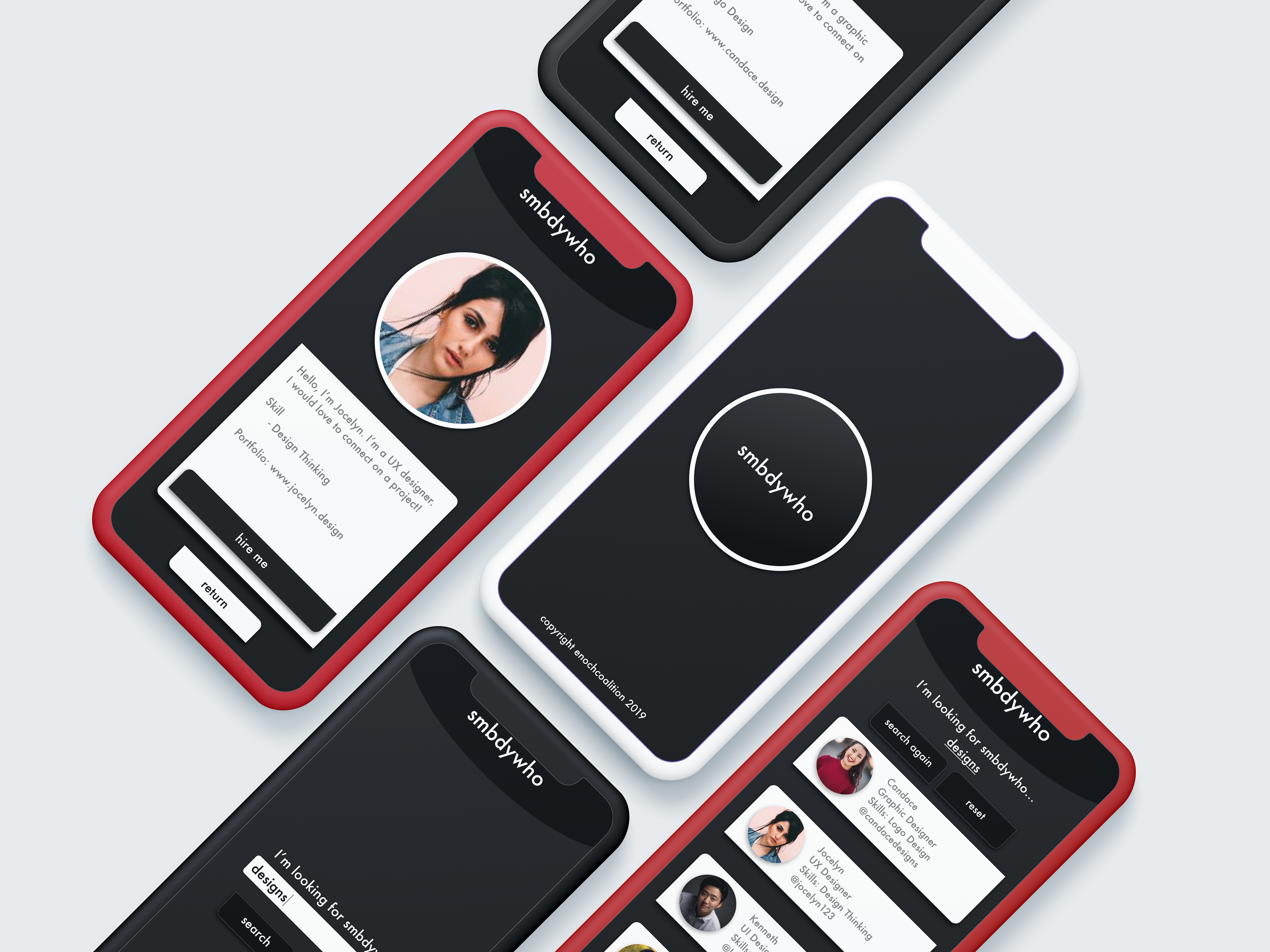 The goal for this prototype was to design a mobile UI that makes it easy for users to find creatives to hire for their next project. Users primary problem is that they have a hard time quickly finding a creative to design their next piece of work on the fly.​​​​​
Tools: Adobe XD | Adobe Photoshop | User Interviews
1. MARKET RESEARCH (WHAT ARE PEOPLE ALREADY DOING?)
I interviewed a focus group of entrepreneurs that utilize tools that are at market currently. Competitors such as Upwork, Fiverr, and Freelancer are useful but the search process for users (usually non-technical folks) along with filtering through multiple creatives proposals makes these services overwhelming.​​​​​​​
2. USER RESEARCH + RAPID PROTOTYPING
My primary concern was to make the interface simple and direct for users to instantly access the search tool with minimal load time.
Once the application is loaded, users will be given a choice of creatives in their area with their social media handles connected to their profile. The profiles would be created by the designers themselves. This signals the need for an additional login for designers to list themselves for hire.
Once the user clicks the creatives profile, they have the ability to view the creatives top skills (max of 3) and to hire said creative directly from the application. This application gives users the ability to read up on each creative to see who has the proper skillset to solve your problem, and from there they may hire their desired artist.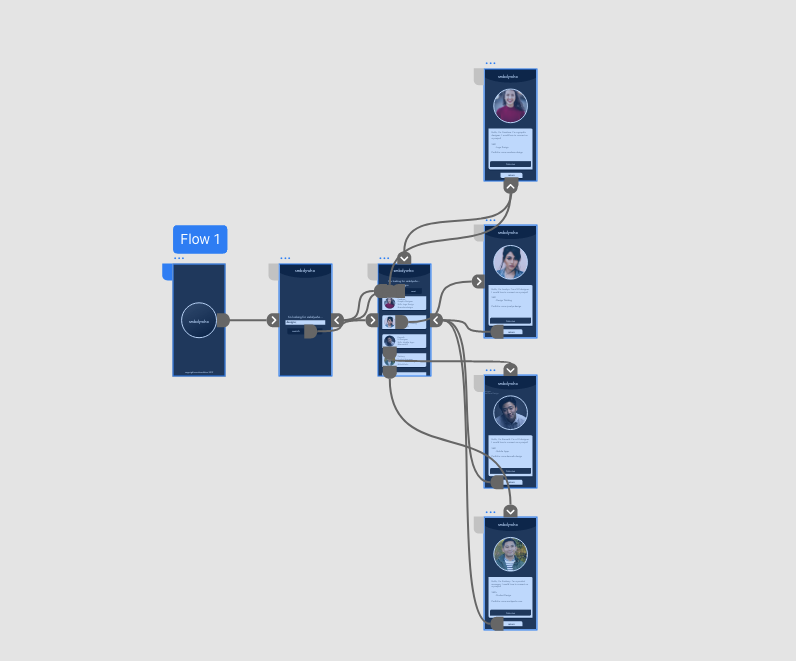 3. USABILITY REVIEW (RE-TEST)
After demonstrating this application to the same focus group we assessed the following: This application puts the power back into the users hands. Once designers build their profiles, this application is a quick and simple means to find creatives in the local area that you can hire and contact directly to schedule a quick chat or meetup to express your design request. 
This also builds community in areas where there are designers and entrepreneurs/business owners looking for ways to find smbdywho can fill their creative need.