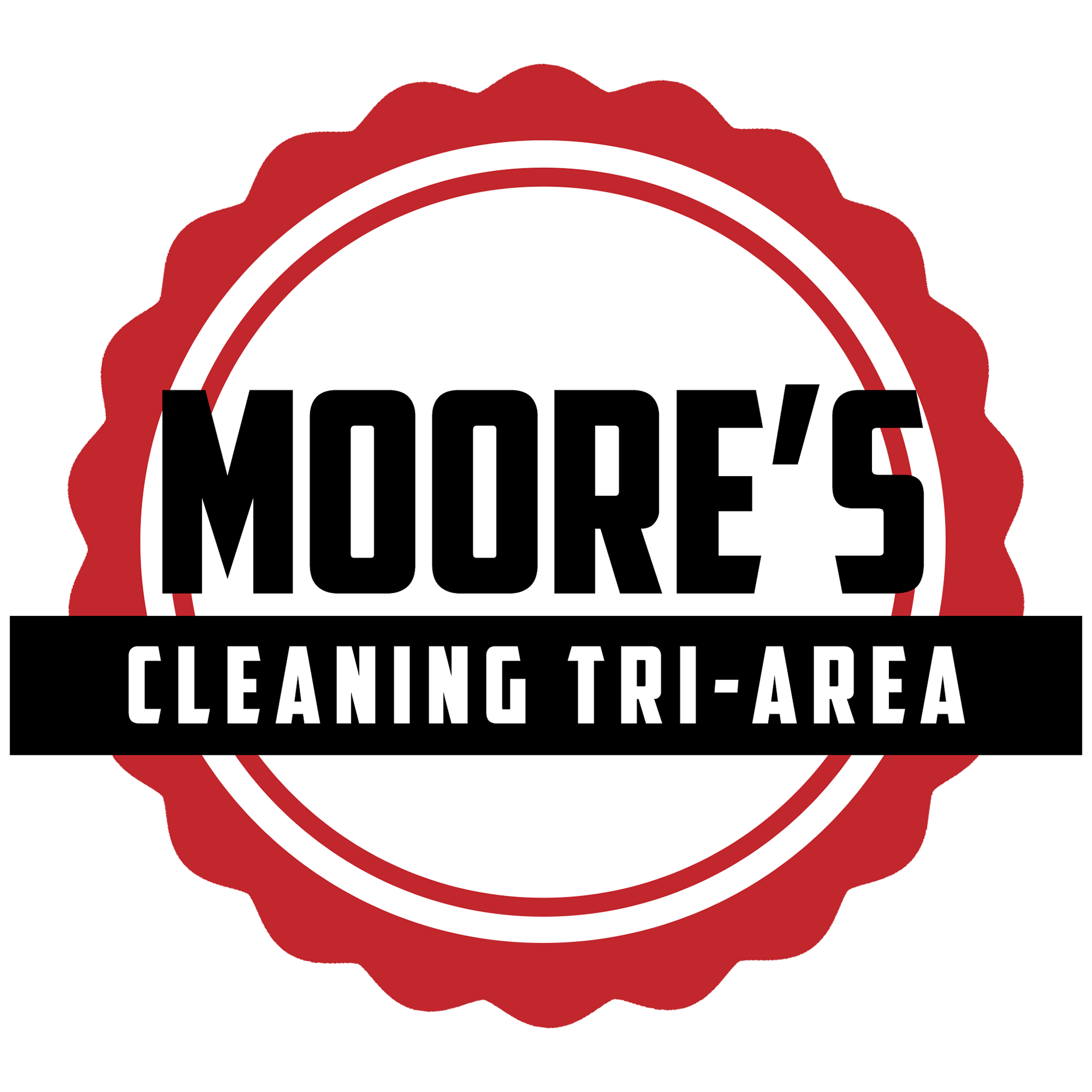 Moore's Cleaning serves a wide range of clients that have utilized their services for over 30+ years. Their demographic are older facilities owners and management teams needing professional commercial cleaners. The challenge was to design a new website that was easy to navigate for their target demographic as well as new customers.
My task was to also provide a new logo and brand identity, domain registration, informational architecture, SEO, and Google MyBusiness integration to make their business visible to their customers.
Tools: Adobe XD | Adobe Illustrator | Adobe Photoshop | SEO 
Based on client data, customers of Moore's Cleaning needed a UI that created a quick and efficient process for them to request an estimate for an immediate project. The majority of their clients used Google searches to find competitors and after researching competitors in the area, Moore's could benefit most from having a gallery of their work and a fast process for scheduling consultations.
Since their customers prefer phone calls and email communication, I included a Calendly scheduling tool embedded in the website as well as a GET A FREE QUOTE button within the footer of the site — since most users need to make a quick decision rather than navigate back to the home page to then request a quote. 
The priorities were to build a site that users could find (SEO), visit, view, and schedule a consultation within 2-3 minutes of visiting the site. No fluff necessary.
Low fidelity wireframes were created on paper and translated to Adobe XD to create a visual map of the landing page with all requested components/features:
- Free Consultation Scheduling Tool  
- Residential and Commercial Services
- Gallery (Before and After Images)
- Sample Testimonials (Google Reviews)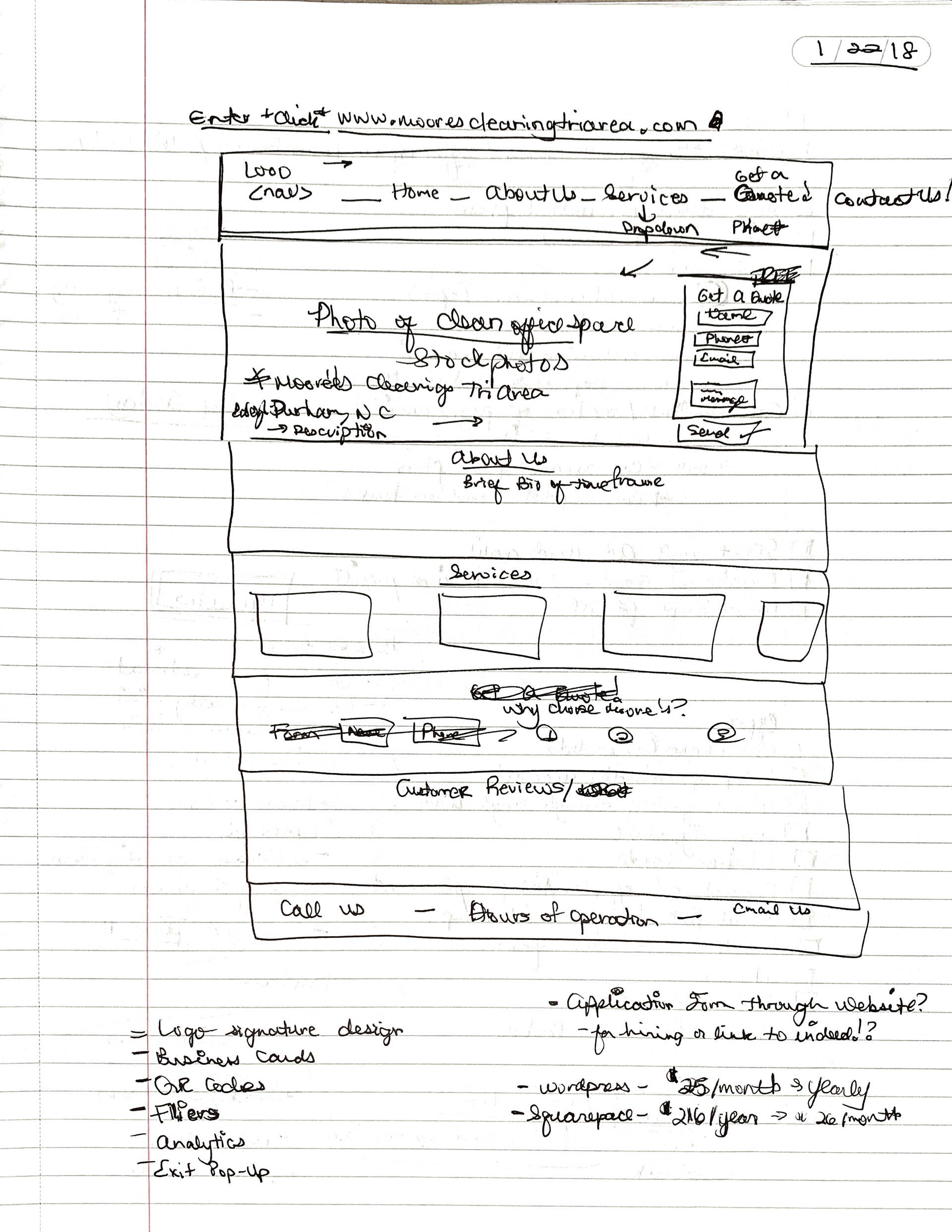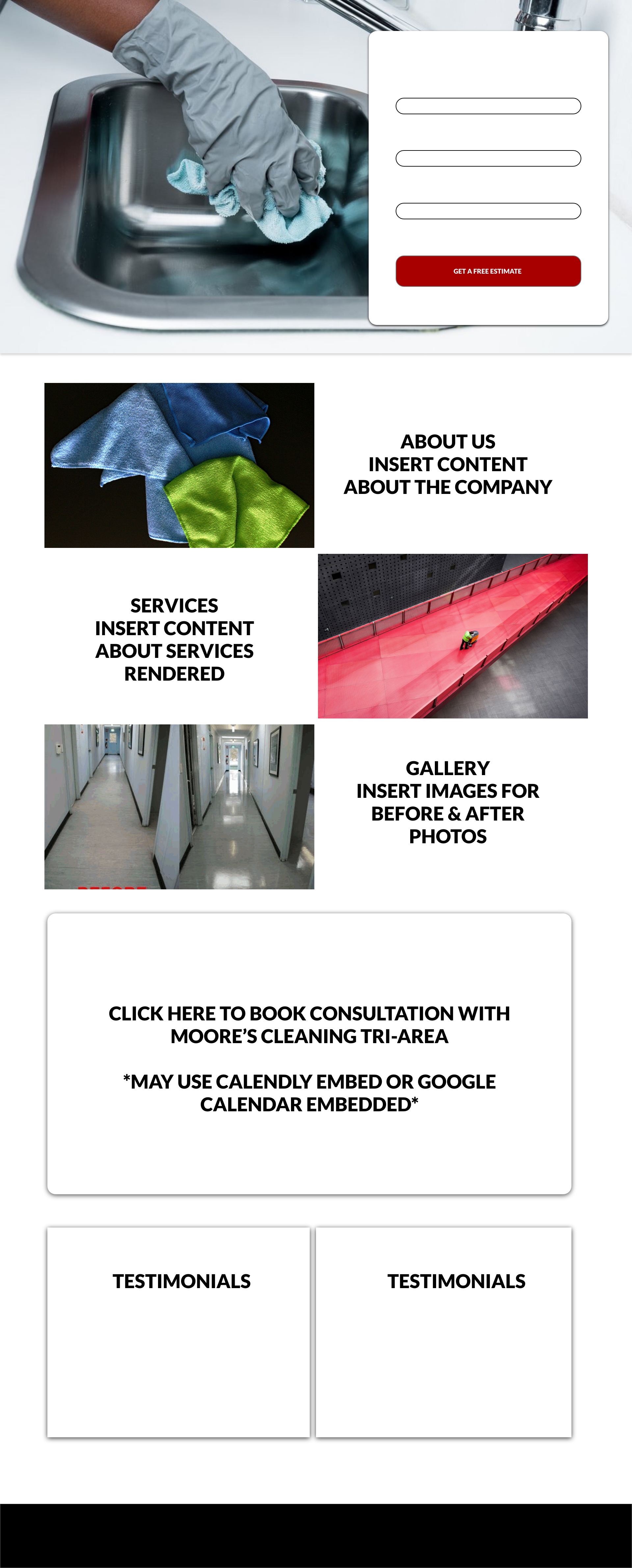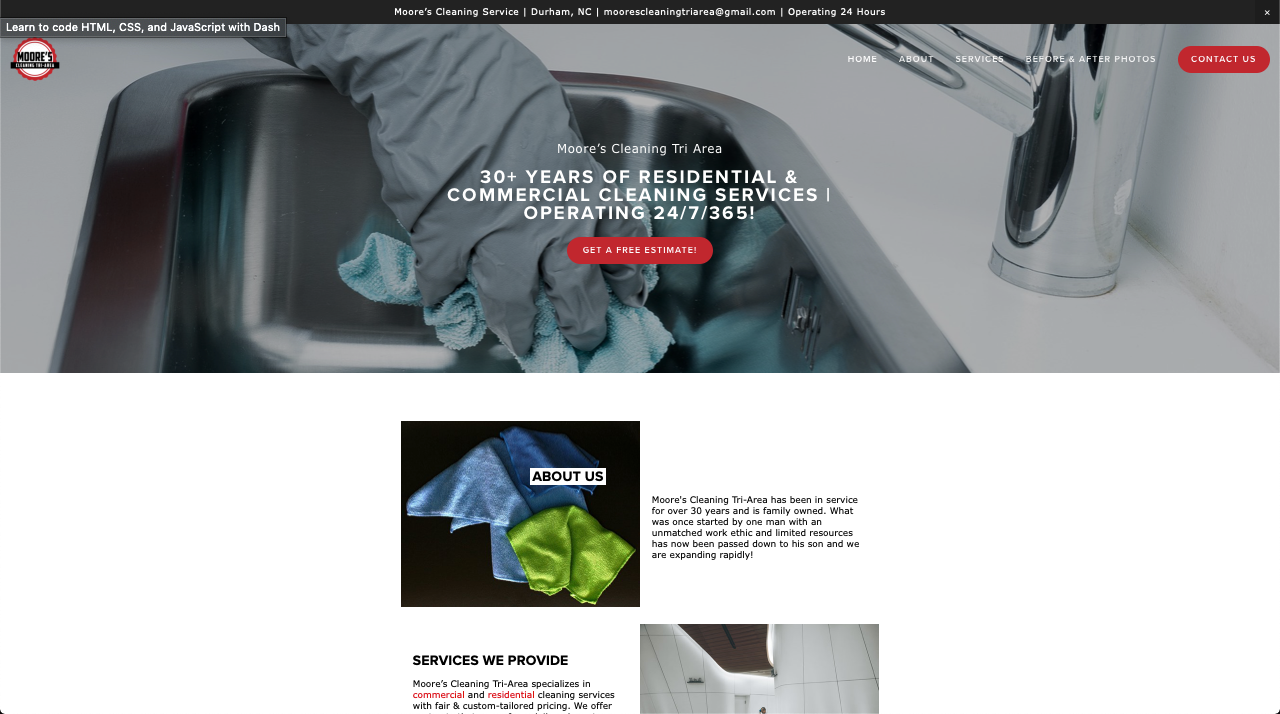 ....and then there was COVID-19. We had to make something else shake (happen).
NEW DESIGN CHALLENGE (2020)
The Moore's Cleaning Crew needed an urgent update to combat the new and ongoing COVID-19 crisis! As a commercial cleaning company, they had to demonstrate their expertise in the area of COVID cleanup and this was a service they were on their A-Game about. They got certified, stocked up on inventory, and we were ready to roll. Safe to say, we turned it around faster than you can say "LET'S GET VACCINATED!"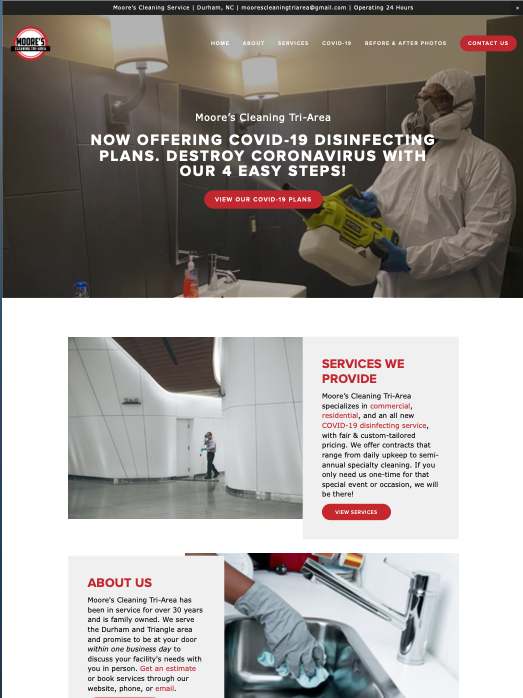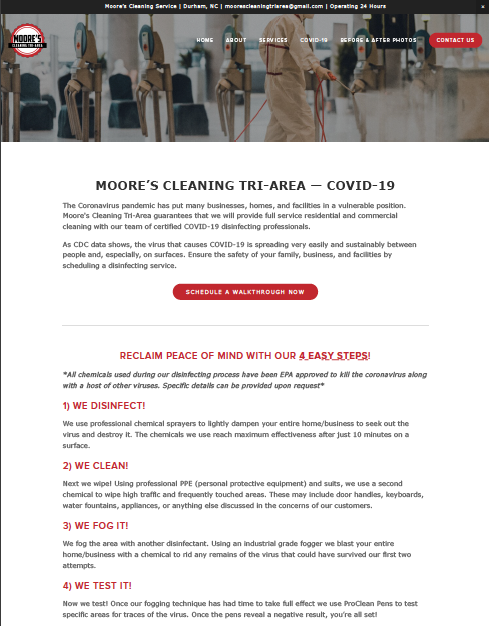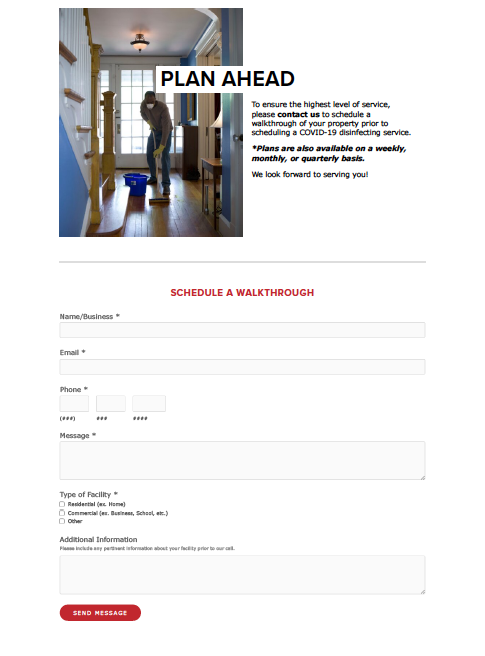 The redesign improved the visibility of Moore's Cleaning on search engines and customer reviews by placing them right above get a "free estimate" which created a significant source of leads over time. Not only did the redesign improve visibility, they have been a highly requested, highly booked company in the Triangle for their rigorous management of COVID-19 sanitization. They have worked with churches, schools, childcare facilities, and all areas of high need with a simple, quick user-flow that gets them bookings in less than 10 minutes on the website.
Lastly, the design addresses the issue of users consuming information about Moore's without a means to schedule a service, so we threw that button right up top when you land on the page. We also updated the Services/About Us/and landing page cards with internal links to improve SEO outcomes and a short quick form to complete right on the site for a COVID-19 walkthrough as we noticed forms in Lightboxes were not performing well and this form was simple, easy, and all information was displayed immediately.