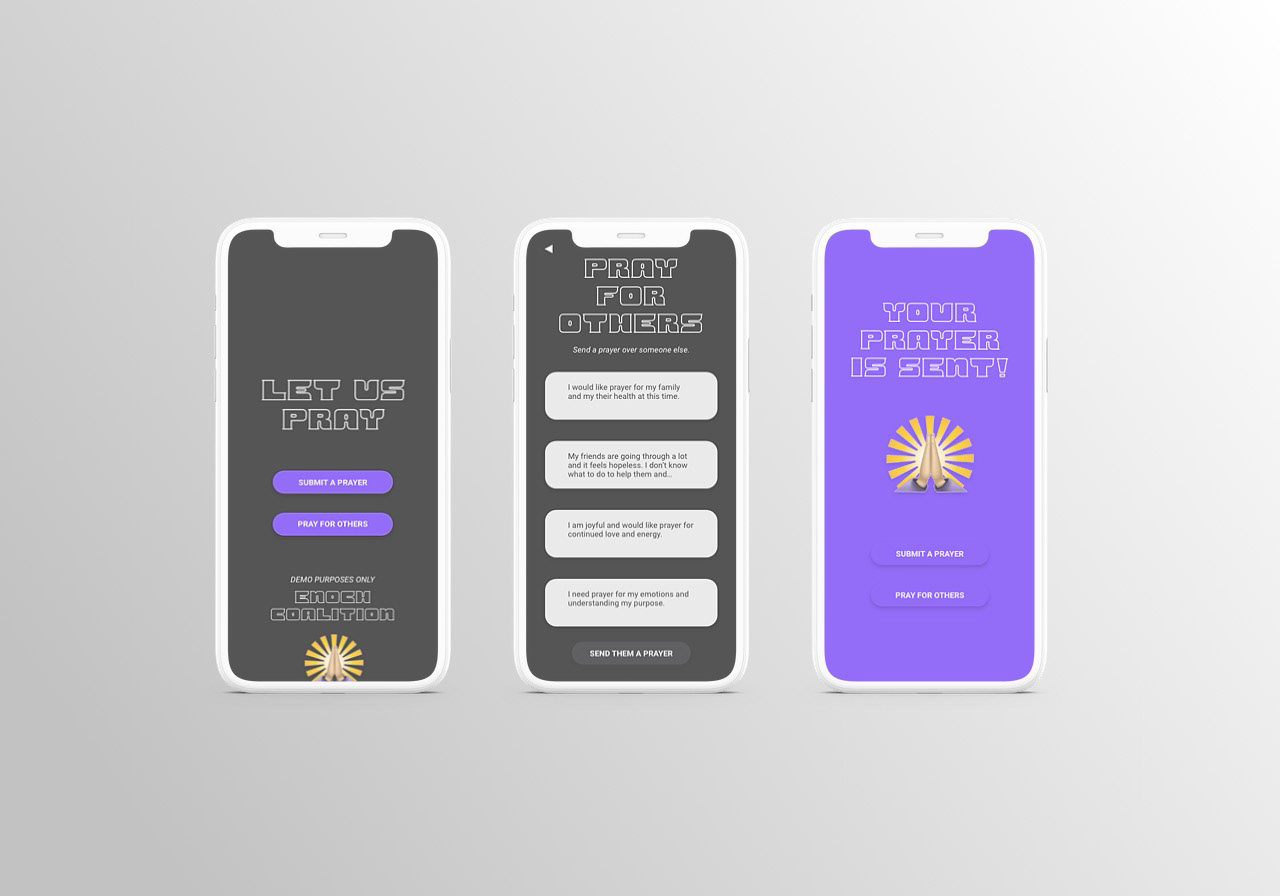 The creative process for this mobile application was relatively simple. Users wanted to have a platform to download an application, view the prayers of others, and to be able to respond to them with a short text prayer of support. Following that interaction, users would get a loading screen to see that their prayer was sent. Users who have uploaded prayers would then be notified that their prayer request was fulfilled.
1. USER RESEARCH (WHO ARE OUR PEOPLE?)
I identified these users for the prototype:
1. User who is submitting a request for prayer
2. User who is submitting responses to prayer requests as displayed in UI​​​​​​​
The UI for this application had to be simple, clean, and usable. Not only were there challenges to understand on the back-end in relation to how prayers would be submitted, stored, and then notifications for users once their submission has been responded to—there were other considerations to make for how to allow one user to respond to one prayer at a time. The UI had to be flexible enough to allow for back to back submissions.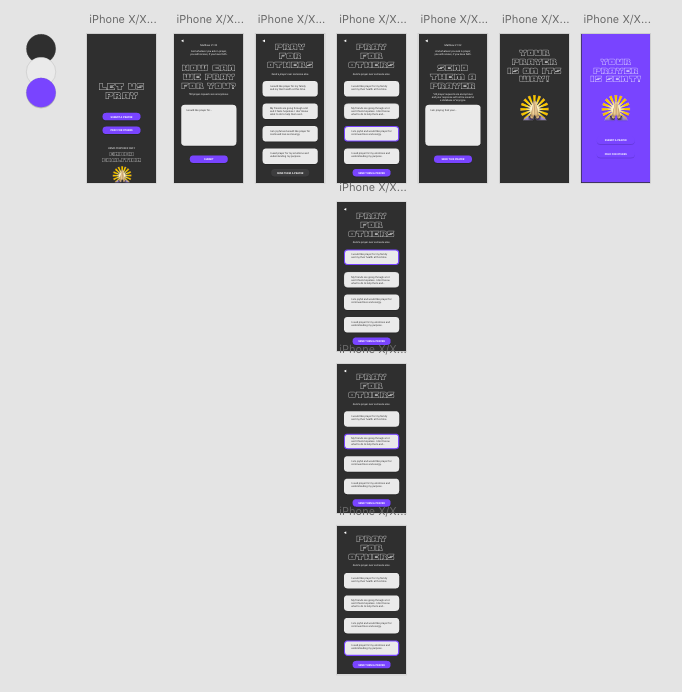 Submitting prayers was able to be handled on front-end of UI, but the data storage portion was difficult to figure out when this prototype was shared with possible development partners. The need for understanding the backend systems was critical here and this project ultimately did not come to fruition due to the complexity of the application without a full stack development team.
Feel free to take the design for a spin below. :)