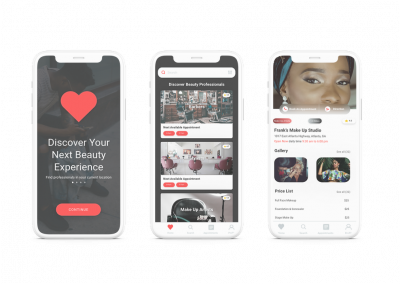 The goal for this prototype. I was 

commissioned to create a MVP (Minimum Viable Product) for a tech startup application geared to the beauty industry.
Tools: Adobe XD | Adobe Photoshop | Trello for Tasks/Backlog
1. MARKET RESEARCH (WHAT ARE PEOPLE ALREADY DOING?)
Based on market research of 10-20 professionals and clients, beauty professionals needed direct assistance with scheduling, payment and communications with clientele. Clients needed access to pre-paid appointments and locating of beauty professionals in their area. So, we got to work.
2. USER RESEARCH + JOURNEY MAPPING (WHO ARE WE SERVING?)
First, we had to understand who the users were. This was essential because without a customer, the beauty professionals would have no purpose or use for the application without a customer base that could find them. Currently the founder had only one journey map together for the UI and that was focused on the customer. Meaning we had more clarity to provide.
So we created these user roles for the application:
1.

Beauty Professionals

with services to offer
2.

Customers looking for Beauty Professionals

with services to offer
3.

Users who are looking to discover Beauty Professionals

in their area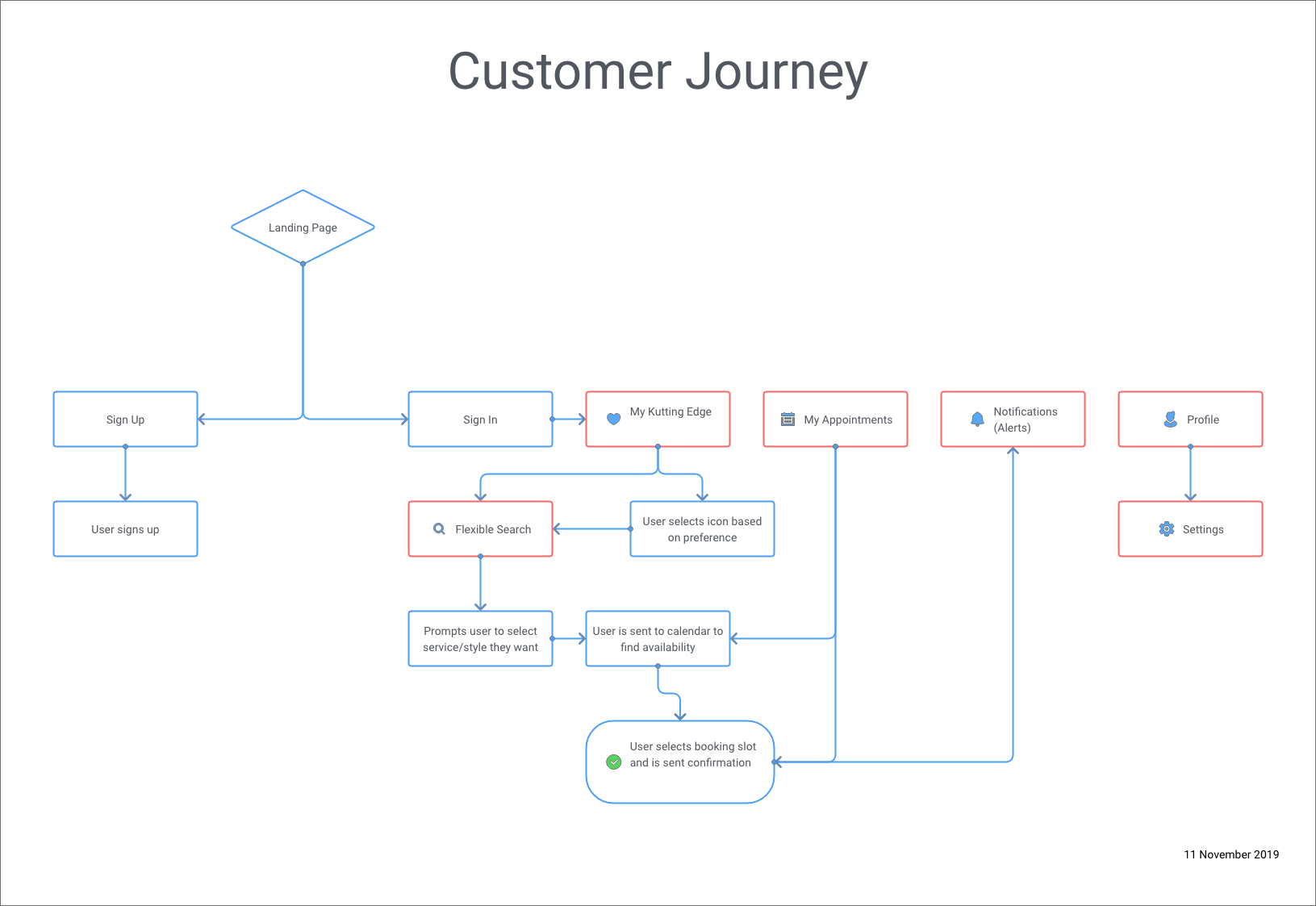 3. SKETCHES (WHAT MIGHT THIS LOOK LIKE?)
Next, we worked on some sketches and screens for the simple yet intuitive flow for customers and beauty professionals both. These flows were unique in their own ways. We had to design screens that allowed for customers to get through login/registration by phone number and customers also needed the unique ability to locate beauty professionals in their geographic area.
Beauty professionals didn't quite need all that. What they needed were login portals and a means to view customer scheduled times to confirm/remove/delete.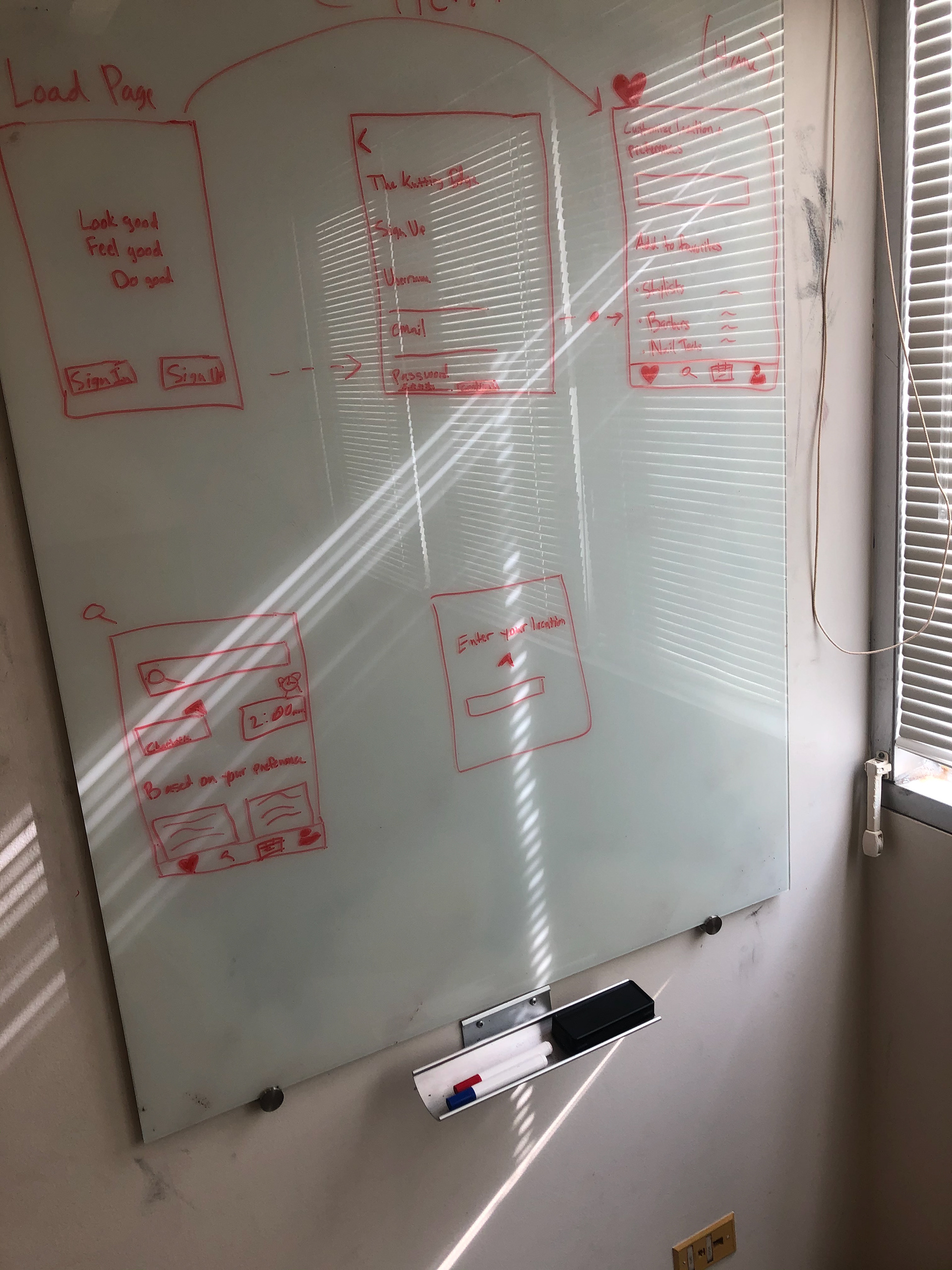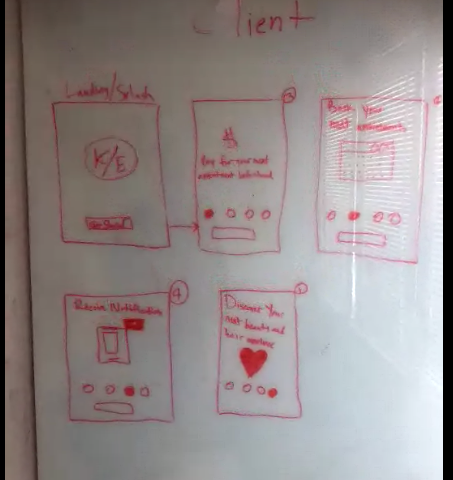 Sorry if those images are really funky - these are screenshots from Zoom calls with the client. This was well before the pandemic and we were leaning into remote work. Foresight I guess. 
4. DESIGN MICRO-SYSTEM (HOW CAN WE KEEP THE LOOK CONSISTENT?)
The next thing I worked on was a design system that capture the elements that KE App was needing to use with proper components and reusable elements that were verified for Section 508 conformance and color contrast at minimum. We pulled elements from a UI kit both online and typography, fonts, colors were decided upon by myself and the founder. This actually was based on their logo.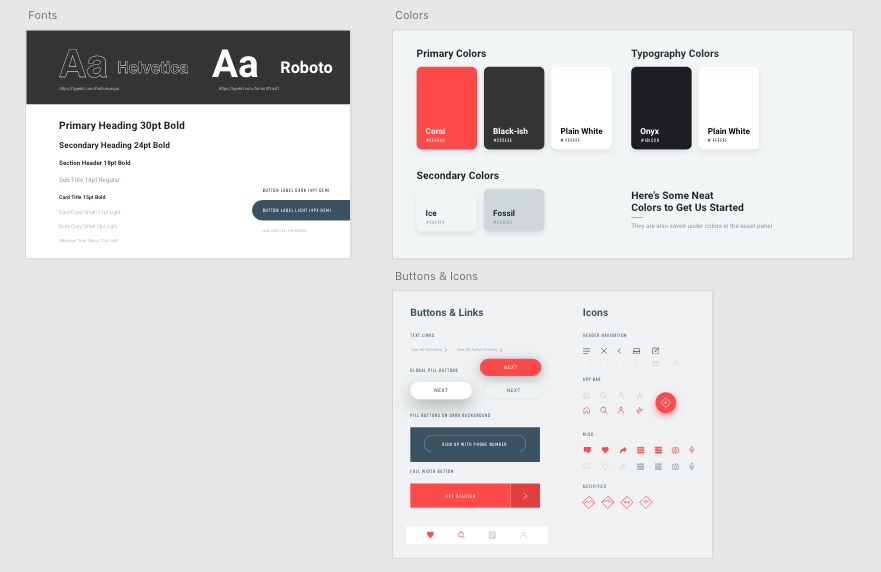 5. HIGH-FIDELITY PROTOTYPE - (LET'S SEE IT IN REAL LIFE)
Finally, we started designing our MVP screens for the prototype that the client could use at the upcoming pitch competition that their startup was enrolled in. So, Adobe XD came to the rescue + some great UI kits made the work that much easier. I designed every screen, pulled stock images as needed and designed out work flows that responded to both the customer journey and the journey of beauty professionals!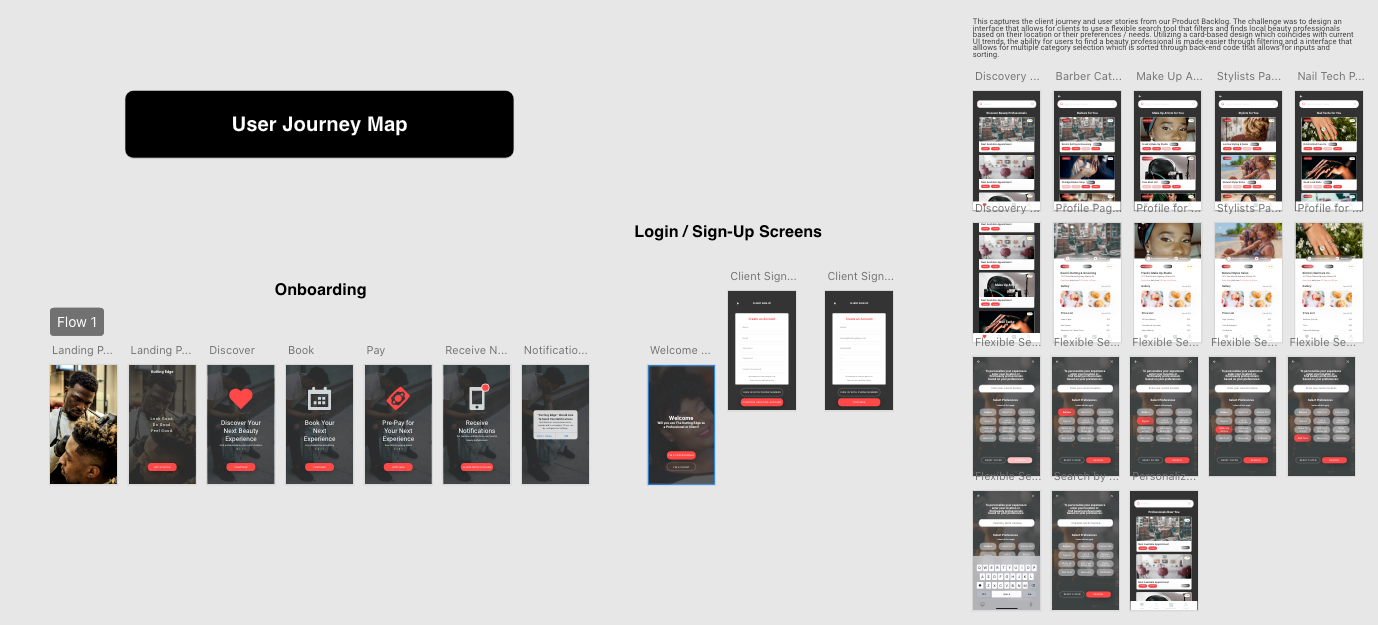 Our client took their clickable prototype to their incubator and they
landed first place in the pitch competition that secured $10,000 for further development of their application!!
 I've embedded it next to this paragraph so click through the prototype if you'd like!