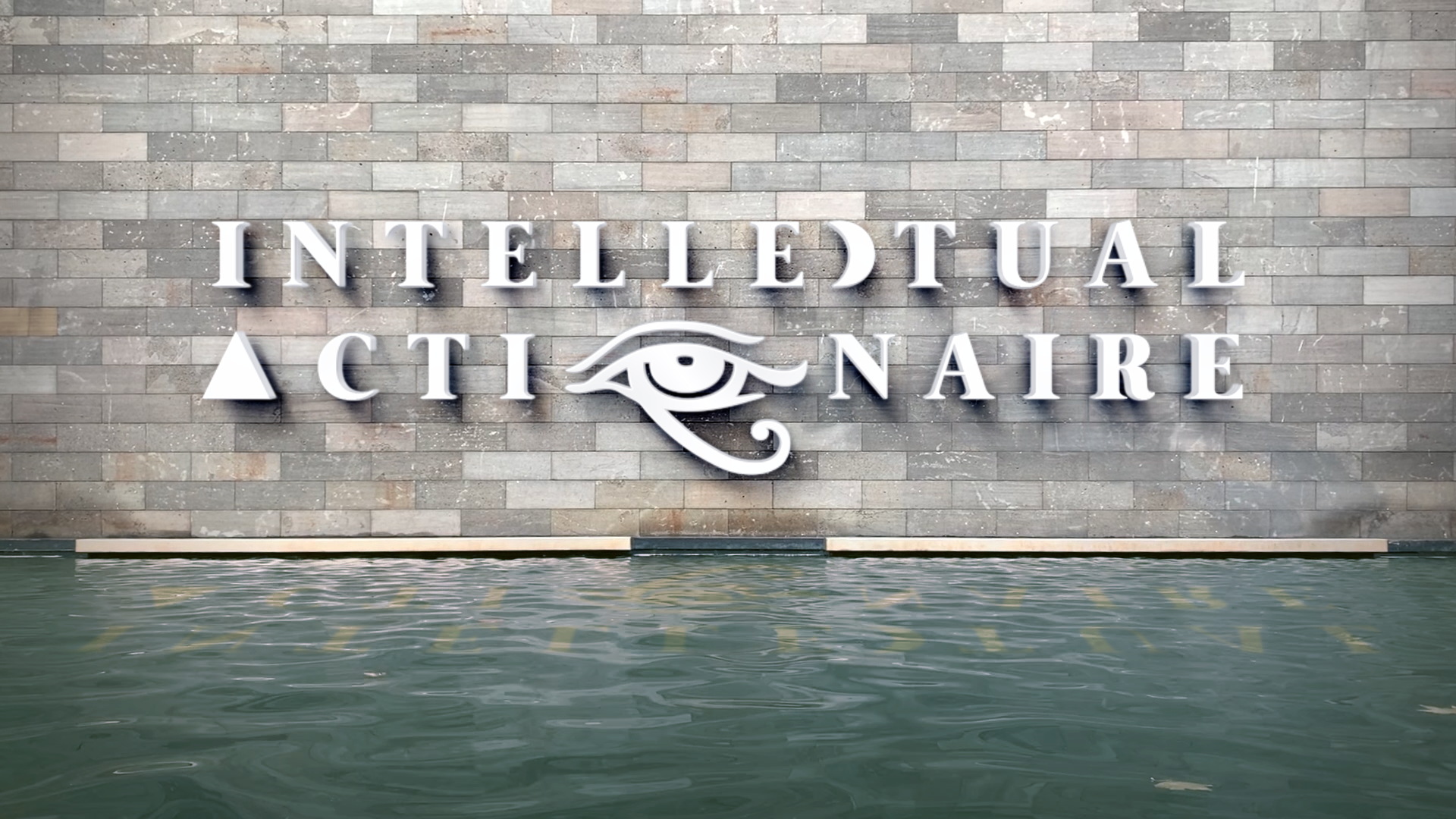 Intellectual Actionaire LLC required a brand identity as well as a full service e-commerce and consultation platform for users. Based on customer data from litmus testing of new merchandise, a central e-commerce platform would be critical to scaling the Intellectual Actionaire brand.
Tools: Adobe Illustrator | Adobe Photoshop | Adobe XD | Squarespace | Shopify
The UI for Intellectual Actionaires' website is designed to feature a straight forward user experience that is focused on merchandise and services sales. There is no bloat in the user experience and additional folder pages within pages will make the informational architecture chaotic so my decision to make each page it's own within the navigation bar worked the best based on user errors looking for particular pages within pages.
1. IDEATION PHASE + INFORMATION ARCHITECTURE
Low fidelity wireframes and site maps were designed in Adobe XD. Specifics included home page, booking page, shop pages, about/bio, galleries with social media connectivity, and a user contact page. There will also be a page strictly for links to external files and sites as a "privatized LinkTree" from the IA website.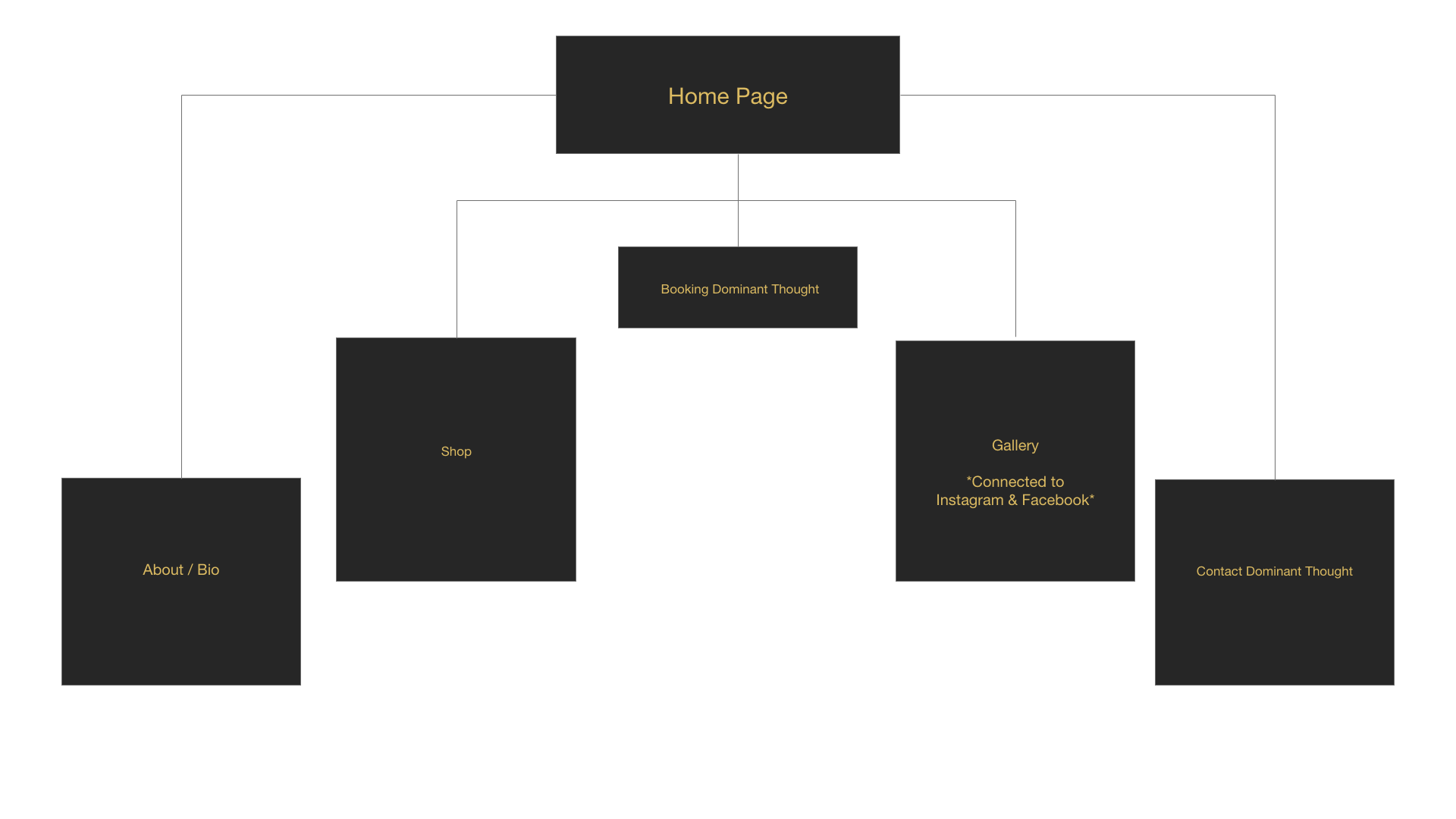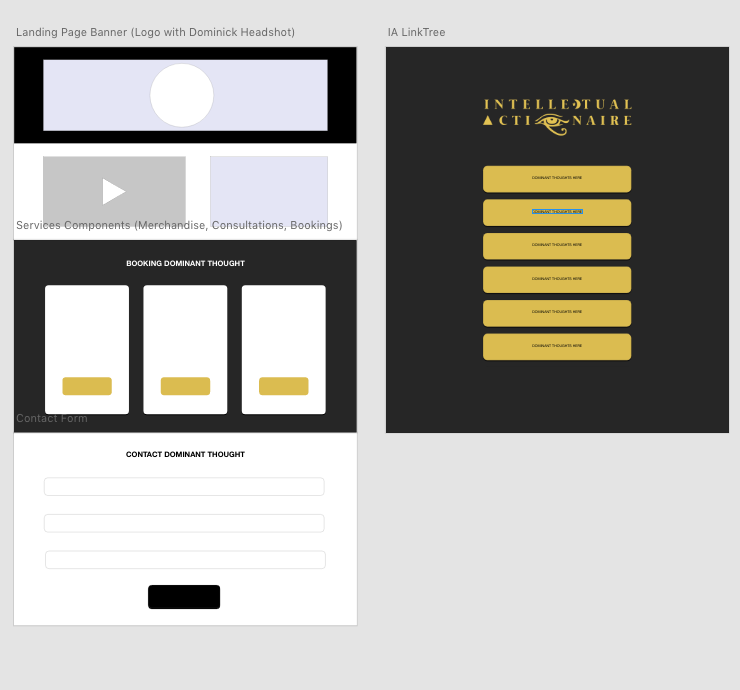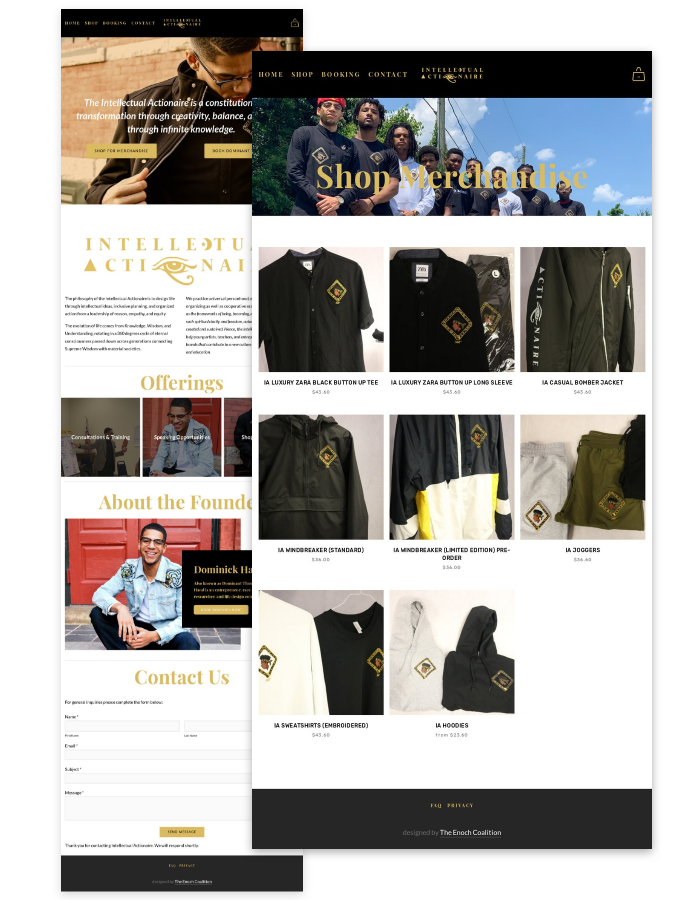 We brought a beautiful, clean design to allow for the Intellectual Actionaire to produce merchandise, sell merchandise, and to receive bookings and consultations from external sources. Analytics of the website show that IA has received minimum of 30 orders per week via their website and reached over 4,600 page views since created.